International Exchange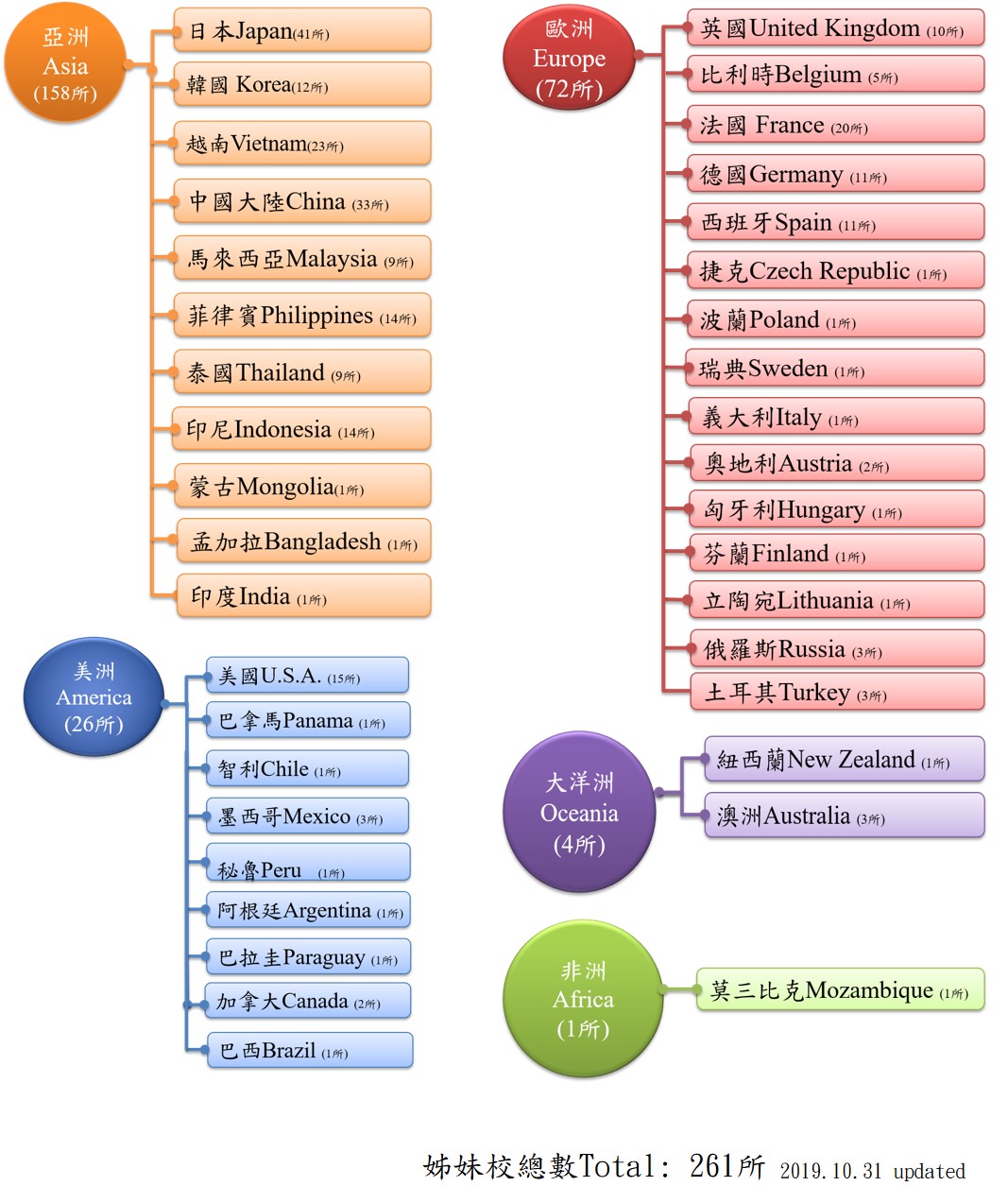 Department of Applied Chinese
Our department also signed cooperation treaties with international Chinese- related departments to hold international seminars for Students. We also organize cross-border research communities of teachers, allowing teachers of the department to have comprehensive international exchanges.
Department of Chinese Language and Culture, University of Language & International Studies, Vietnam National University, Hanoi, Vietnam
Chinese Department, Ho Chi Minh City University of Education, Vietman.
Department of Foreign Language Instruction
International Cooperation Degree Program
Memorandum of Understanding Between Fort Hays State University and Wenzao Ursuline University of Languages
3.5 + 1; BA, Foreign Language Instruction (Wenzao); MA, English, TESOL Concentration (Wenzao)
Students will study 3 ½ years at Wenzao in Taiwan and earn a bachelor degree from Wenzao. Students will then, come to Hays, Kansas, USA for one year and earn a master degree from FHSU.
Wenzao will confer the bachelor degree – Bachelor of Arts, Foreign Language Instruction.
FHSU will confer the master degree – Master of Arts, English, TESOL Concentration