Secretariat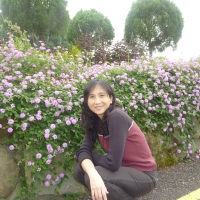 Ching-Pei Chen
Education Background:

Ph.D., Geology, National Taiwan University
Contact:

TEL: +886-7-3426031 ext. 1111
E-mail: secretariat@mail.wzu.edu.tw
The Secretariat was set up to provide heads of the University with staff members who follow the instruction of the President; they are in charge of coordination, communication, negotiations and supervision of different offices and units in the University. The Secretariat also organizes university-level meetings and reviews external official correspondences. At the same time, the Secretariat works with the Public Relations Office to enhance external communication, promote the university and enhance relations with the neighboring community. Following the University's motto of "Revere the Divine. Love the Human", the staff members of the Secretariat make efforts to create a warm and peaceful campus, and act as the bridge among all faculty members, staff members and students. Our services focus on "efficiency and effectiveness", hoping to encourage academic and administrative offices and units of the University to work together and form a vibrant team to manage an outstanding international Catholic university of languages.
Secretariat Section 1
Service:
Checking and verifying of inbound and outbound official documents from each department
Planning and handling of important meetings
Communicating and coordinating with each department
Handling of business from various education associations
Planning and handling of internal control
Planning and handling of protection of personal information
Handling reviewing appeals against gender cases
Planning and handling of various ceremonial activities
Handling grievance cases submitted to Office of President
Schedule arranging and contact for President and Vice President
Contact us:
11th floor of Zhishan Hall
Wenzao Ursuline University of Languages
900, Mintsu 1st Road, Sanming District, Kaohsiung 807, Taiwan, R.O.C.
TEL: +886-7-3426031 ext. 1112-1116
E-mail: secretariat01 at mail.wzu.edu.tw
Wenzao Archives
Services:
Exhibition of archives collections
Consulting our collections
Digitized collecitons
Support for teaching and researching regard school history and Ursuline heritage
Contact us:
TEL: +886-7-3426031 ext. 1117-1119
E-mail: school_archive at mail.wzu.edu.tw
Public Relations Office
Services
1. Public Relations Affairs
Establish and promote public relations
Release and collect news
Build up positive image of the school
Advertise significant events of the school
Assist to invite honored guests of significant ceremonies
Plan and design the school introduction of written and CD format in Chinese and English
Design and produce cards
Maintain the website of School Headline News
Release Wenzao Today
2. Affairs of Education Fund
Annual fund-raising plan/Investigate and contact with donors
Deal with accounting of donation
Maintain the relationships with donors and provide them service
Affairs of promoting Education Foundation
Edit the journal of educational fund and release it once a school year
Maintain the website of setting the school
Manage and control the budget of educational fund
Develop and maintain the community relationship
3. Affairs of Wenzao Alumni
Serve as the school contact person for various alumni associations
Hold various alumni activities
Establish, maintain, and update the alumni database
Provide various alumni services
Manage and maintain the school alumni website
Supervise part-time students
Contact us:
1st floor of Administration Building
Wenzao Ursuline University of Languages
900, Mintsu 1st Road, Sanming District, Kaohsiung 807, Taiwan, R.O.C.
TEL: +886-7-3426031 ext. 1601-1606
E-mail: proffice@mail.wzu.edu.tw