Department of Applied Chinese & Graduate Institute of Teaching Chinese as a Second Language
Introduction flow
       As the world craze for Chinese language goes on, this has elevated Chinese learning to new heights and made Chinese a strong language. To comply with this global trend, Wenzao took the responsibility and established the first Department of Applied Chinese in Taiwan in 2002.
     With the prediction that the 21th century will become the century of Pacific basin, and the truth that Chinese is the common language of one quarter of the world's population, Chinese language has set off an upsurge in the world. Learning Chinese has become a global academic trend with increasing demands, needs for teaching Chinese as a second language bloom worldwide in recent years. So we established Graduate Institute of Teaching Chinese as a Second Language in 2008.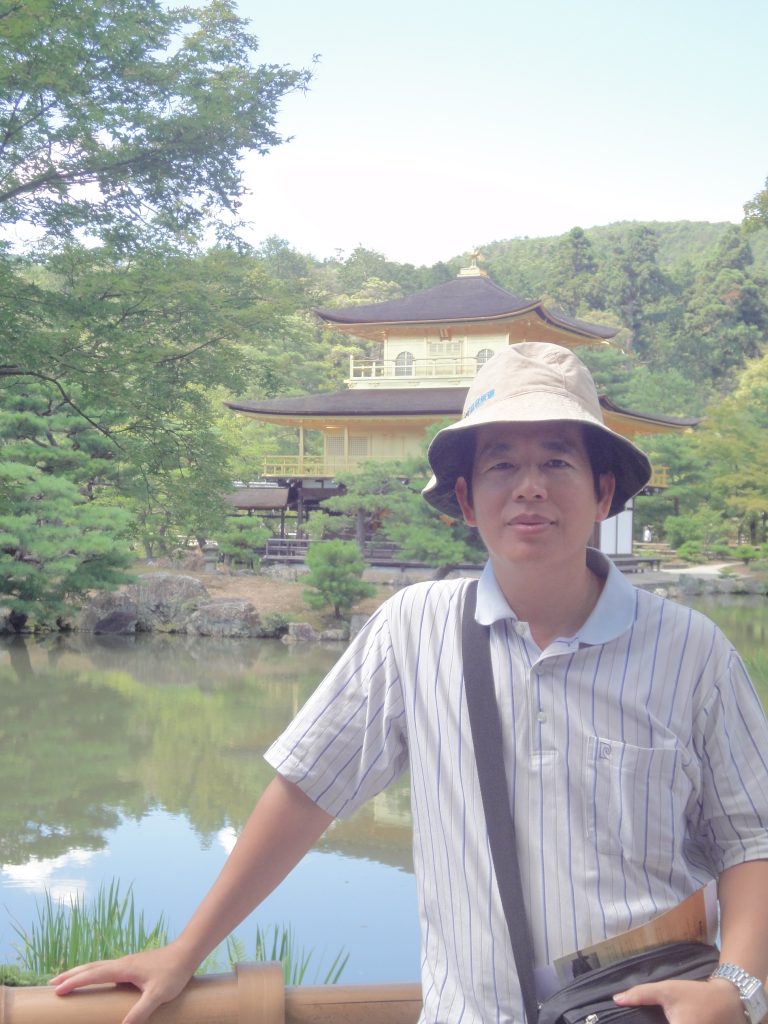 Education Background:
Ph.D. Department of Chinese Literature, National Chengchi University

Fields of Specialization:
Chinese Philosophy、Taoist Philosophy、Calligraphy

Contact:
TEL:+886-7-3426031   ext. 5101
E-mail:92031@mail.wzu.edu.tw
Secretary's tel.:+886-7-3426031   ext. 5103、5104
E-mail:chinese@mail.wzu.edu.tw
Curriculum Design Concept
Department of Applied Chinese
    Courses of the department are divided into Expression for Language Training and Teaching Chinese as a Second Language respectively to equip students with the skills needed in the workplace in the future.
¶Expression for Language Training:
This domain integrates ancient and modern Chinese cultures to a foundation of teaching and creation in order to nourish students with acquired composition writing skills for various genres in the workplace.
¶Teaching Chinese as Second Language Teaching:
This domain focuses on developing students into Chinese teachers, project managers and researchers for the growing needs of the Chinese market.
    Through the training courses under the two professional fields, our students will be eligible to be researchers, writers and teachers. Moreover, with the solid language trainings of Wenzao, students are trained to be cross-cultural and language talents with awareness of Chinese literacy, and all these elements make our department even more unique and differentiate us from traditional Departments of Chinese. Besides, students can select double majors, a minor or other programs based on their own interests.
Graduate Institute of Teaching Chinese as a Second Language
Each candidate for a master's degree must accrue 33 credits in total including12 credits of required core courses (3 credits of master's thesis included), and is required to take at least 2 elective courses in the field of teaching Chinese as a second language, and at least 1 elective course in the field of Chinese society and culture.
Each candidate for a master's degree must present a language proficiency certificate fulfilling one of the following conditions before graduation: A. meet the qualified criteria of foreign languages of the Certification Examination for Proficiency in Teaching Chinese as a Second/ Foreign Language administered by Ministry of Education; B. accrue at least 8 credits of courses on any language beyond the languages under the aforementioned qualified criteria.
Each candidate for a master's degree must complete at least 72 hours of teaching practice (evidences of teaching practice are available for exemption of practice hours ). We will assist students in arranging campus and off-campus internships. For campus internships, students can attend activities of Chinese language center to interact with international students and learn teaching skills by observing the teachers. Students can also register as teachers or provide one on one after-school tutoring services in Chinese language center. For off-campus internships, we will arrange academia and industry collaborations, or send students to sister schools and overseas Taiwanese companies to teach Chinese. After the internship, we will issue the students with internship certificates.